Unparalleled Experiences and Expertise in the Mobile Industry Booms Mantthan Web Solutions at GoodFirms
Being dedicated to professional service, quality mobile app design, development, and catering reliable as well as secured results enable Mantthan Web Solutions LLP to grab GoodFirms attention and to lead as one of the top mobile app development companies in Delhi at GoodFirms.
Overview of the Company
Mantthan Web Solutions was founded in 2016 and is based in Pitampura, New Delhi. The Company is exhibiting services to the clients by creating highly operative user interfaces with the perfect fusion of integrity, style, and variation.
It is a small, highly-creative web and mobile app development enterprise founded by entrepreneurs having more than ten years of experience in the web and mobile development industry. The company strives to bring cost-efficient and high-quality professional services to get customer satisfaction by giving them the best possible mobile and web solutions.
The goal of the company guarantees to give a simple, beautiful yet usable interface crafted by using connotative code that produces an engaging clientele experience.
GoodFirms Research Methodology
GoodFirms is a B2B research and review platform that assesses various service providers by considering their overall achievement based on three parameters - Quality, Reliability, and Ability. Similarly, the research team also assessed Mantthan Web Solutions and found it among the most reliable mobile app development companies in Delhi.
The Performance Analysis of Mantthan Web Solutions -
- Mobile App Development:

Mantthan offers a varied range of services in mobile app development services to the clients to maintain the online presence in the competitive online portal. Talented developers at Mantthan are proficient enough to create multiple mobile apps inclusive hybrid and native for iOS, Android and smartphones.

A team of profoundly qualified experts at Mantthan are well-versed in mobile app server development and API integration along with geo-fencing and Bluetooth for developing highly original mobile apps. The experts have abilities in uniting Apple Pay, Apple's Touch-ID and other IOS features for creating an excellent app. Mobile developers and engineers at Mantthan are specialists when it comes to Android Software Development Kit (SDK), Android Media APIs, geo-fencing, and other technologies for producing world-class, contemporary Android Apps.

Such robust skills and creative approach have taken Mantthan Web Solutions on GoodFirms list of top mobile app service providers, where the company gleams on one of the leading position as top app development companies in Delhi.

- Web Development:

The company consists of a team of passionate professionals who constantly put efforts to accomplish each task to the maximum of their ability. The group believe in hard work and portrays their passion by offering uniqueness, innovation, and peculiarity in the projects delivered. The websites produced and delivered are user-friendly and cost-effective by the talented developers at Mantthan, which will definitely allow the company to lead globally in a fiercely competitive market and amongst the top web developers enlisted at GoodFirms.

The displayed reviews are the proven records of the quality service offerings by the well-versed team at Mantthan.


- Web Designing:

At Mantthan, designers come up with designs which can bridge the gap between clients and their business goals. The expert designers' team ensure that website designs conveys the message of the product and services offered by the client.

The web designers at Mantthan put all their efforts to deliver seamless and appealing designs to the client which is created by blending innovation, creativity and modern technology & tools. The models built by the team are not only eye-catching but are also interesting in the way that it helps the clients to convert the visitors on their website to customers, which ultimately helps in boosting the sales of their respective businesses.

The teams expertise in using various tools and features for creating charming website designs allows Mantthan to lead as one of the best web designing companies in India amongst the listed ones at GoodFirms. The below-displayed review at GoodFirms proves the quality offered through the best designs.


About GoodFirms
Washington, D.C. based GoodFirms is a maverick B2B research and reviews company that helps in finding mobile app development, web development and web designing companies rendering best services to its customers. GoodFirms extensive research process ranks the companies, boosts their online reputation and helps service seekers pick the right technology partner that meets their business needs.
About the Author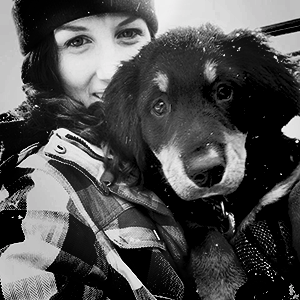 Anna Stark is presently working as a Content Writer with GoodFirms - Washington D.C. based B2B Research Company, which bridges the gap between service seekers and service providers. Anna's current role lingers her to shape every company's performance and critical attributes into words. She firmly believes in the magic of words and equips new strategies that work, always in with ideas, something new to carve, and something original to decorate the firm's identity.